Our IOT Services from Shreeji Web Creations Can Interlink Your Devices
It is estimated that by 2020, there will be around 30 billion devices connected through Internet of Things (IOT). Industries spent around $737 billion for IOT back in 2016, which is all set to rise to $1.29 trillion by 2020.
So, with such a potentially large market in the future, businesses are eyeing more to implement IOT services.
Shreeji Web Creations is a provider of IOT solutions that can deliver innovation and new opportunities for your business to make it grow even more.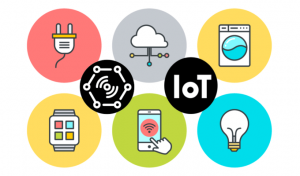 We dispense a superior platform for industrial Internet of Things services to our clients and authorize them to:
Analyse and process latest data and information.
Develop, design, integrate, utilize, and manage all IoT processes.
Connect to devices with ease and rapidity.
Revamp and integrate business functions.
Integrate augmented intelligence to influence decision making.